Heating Oil & Propane
At Antz Energy Systems Inc., we work around the clock to ensure you're not stuck without heating fuel this winter. Our fleet delivers heating oil and propane 24/7 with very competitive rates. Heating your home or business shouldn't cost an arm and a leg, that's why affordability takes precedent to us, along with quality and faithful customer service.
Automatic delivery of Heating Oil and Propane
All automatic deliveries are calculated with our computerized degree-day system. This system looks at your past fuel deliveries and calculates when you will need a delivery to ensure you will always have fuel in your tank. We are so confident in this system that if you run out of fuel, you will receive a $50 gift certificate for heating oil or propane. This offer is provided to automatic delivery customers only, who have a current account and have already received at least 3 automatic deliveries. (Commercial and multi-tenant properties are not eligible.)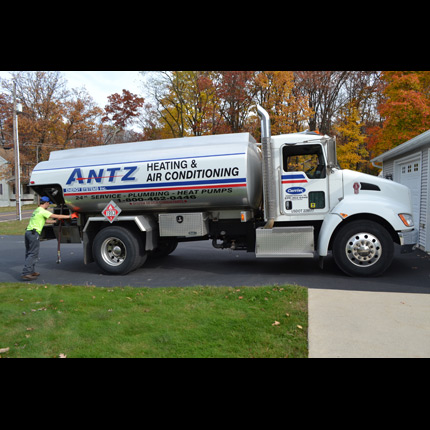 We offer several options for payment of fuel deliveries, including:
Credit card payments
Pre-buy program
Price lock-in program
Budget plans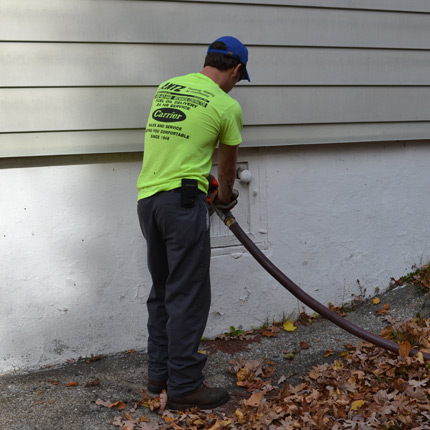 LIHEAP Program
Antz Energy Systems Inc. is a participant in the LIHEAP Program (Low Income Housing Energy Assistance Program). For more information on LIHEAP, visit their website or call the local office at (570) 621-3000. If you qualify for assistance, contact us and we will make all the necessary arrangements.
Commercial Fuel Delivery
We offer commercial fuel accounts with options including:
Bulk deliveries
Equipment fueling
Commercial pre-buy programs
Flexible payment options
We have the capability to make deliveries with our smaller delivery trucks to tanker load deliveries—no matter your need, we can accommodate it. Contact us to inquire about commercial fuels delivery.